Comprehensive Community Behavioral Health and Wellness Clinics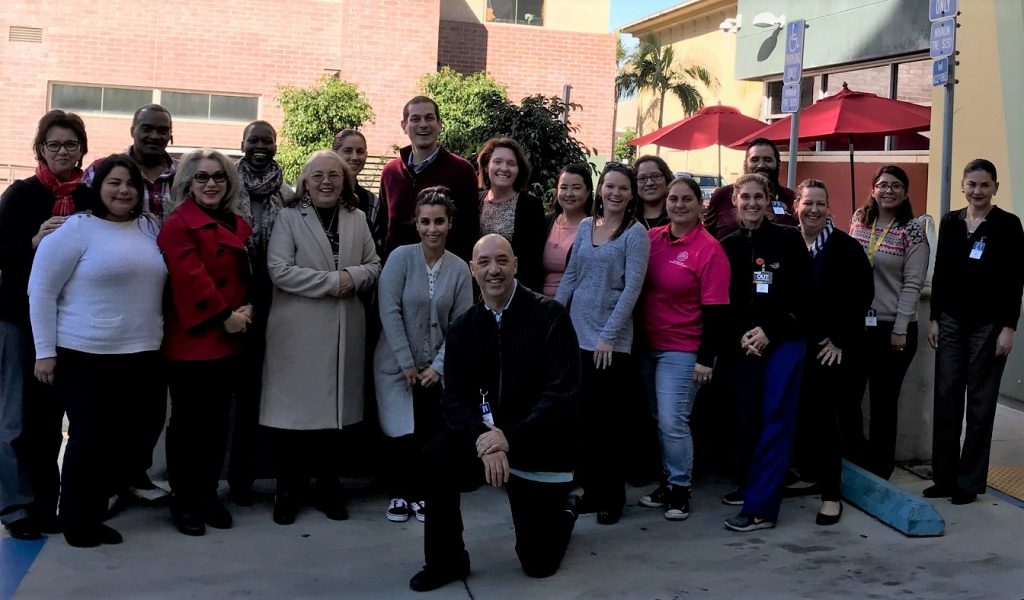 La Maestra's Comprehensive Community Behavioral Health and Wellness Clinic (Wellness Clinic) offers outpatient care to promote brain health, healing, and well-being. The Wellness Clinic provides personalized, evidence-based care to La Maestra patients including children, adults, and families.
What is Brain Health?
The brain, like other organs in the body, has specific functions like sleep, awake, concentration, and so forth.
Thinking, feeling, and behavior are also part of your brain's functions. Sometimes these functions can overwork or underperform, causing you to experience suffering and making it harder for you to reach your goals. When this happens for a while, and sometimes in cycles, we call it specific names (some examples below), to help identify which brain functions are off and to explore ways to help build your brain health back.
Some common problems include:
Anxiety
Depression
Mood Disorders
Mental Disorders
Alcohol Use Disorder
Drug Use and Addiction
We have a multi-disciplinary team that is culturally competent and ready to support your wellness. Our team includes:
Psychiatrists
Psychiatric Nurse Practitioners
Licensed Clinical Psychologists
Licensed Marriage & Family Therapists
Licensed Clinical Social Workers
Substance Use Disorder Counselors
Peer Support Specialists
Case Managers
Outreach Specialists
Program Liaisons
Mental & Behavioral Health
La Maestra has had a fully staffed Family Wellness Unit of Behavioral Services (FWU) since 2004. The department helps patients experiencing problems with stress or anxiety, depression, domestic violence, or victims of crime. Counseling services for the whole family are provided. The Family Wellness Unit is well integrated within and has strong ties to the broader county network of allied agencies, including child protective service entities, refugee agencies, the courts, and Health Center Partners of Southern California, a clinic consortium that represents community health centers in San Diego, Riverside, and Imperial Counties.
Individual (1 to 1) Counseling
Support Groups
Case Management
Peer Support Services
Personalized Treatment Planning
Drug Education
Medication Assisted Treatment (MAT) for substance use disorders
Medication Management for Depression, Anxiety, Trauma, & Co-Occurring Disorders
Crisis Intervention
Self-Help Resources
Referrals to higher levels of care
Approaches to Care
We follow a whole person approach to wellness including:
Understanding individuals' unique and distinct needs
Encouraging continual growth, wellness, and positive change
Respecting the health beliefs, practices, and cultural and linguistic needs of diverse individuals
"If we can dream it, we can do it. La Maestra Centers of HOPE." – Dr. Mario Salguero
Call us Today!
Call Today
Our multi-disciplinary team assesses your needs to determine how best we can assist. Please call to make an appointment today!
Hours: Monday-Friday, 8am-5pm

Behavioral & Mental Health Support:
Phone: (619) 564-8765
4060 Fairmount Avenue (3rd floor)
San Diego, CA 92105
Substance Use Disorder Services for Adolescents & Young Adults: (ages 12-24)
Phone: (619) 510-4644
Substance Use Disorder Services for Adults: (ages 25+)
Phone: (619) 285-7097
4171 Fairmount Avenue
San Diego, CA 92105