Community Health Access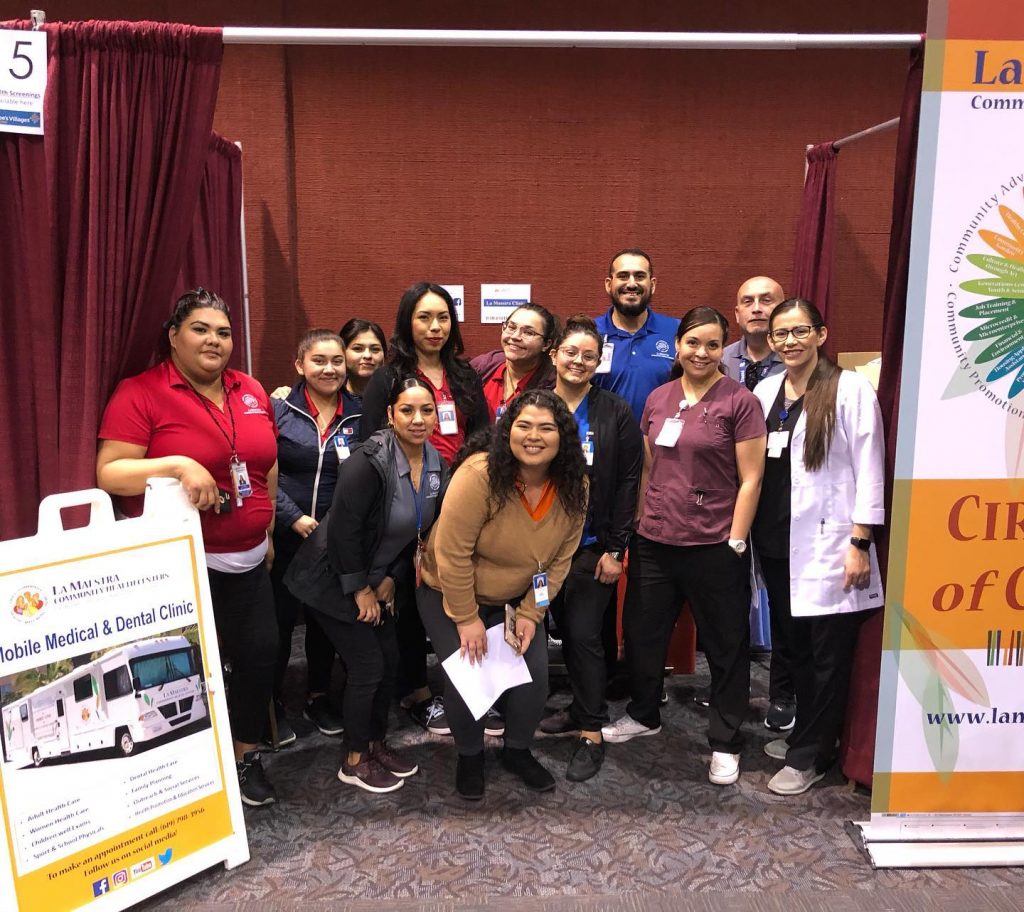 La Maestra's Community Health Access Department (CHAD) strives to increase awareness and understanding of affordable health coverage options in low-income populations. Our department assists patients to determine eligibility for health insurance and other public assistance programs such as Medi-Cal, Medicare, Covered California, Healthy Families, and Family PACT, CalFresh (California's Supplemental Nutrition Assistance Program or SNAP), Every Woman Counts breast cancer detection program, and SDG&E CARE, a discounted energy and utility program.
Our department is available at local health fairs and other outreach events, often with community partners at locations such as supermarkets, libraries, HeadStart and WIC centers, farmers markets, schools, churches, parks, and more during weekdays and weekends. Culturally and linguistically competent outreach staff members attend these events with medical staff in La Maestra's mobile medical and dental units so that patients can obtain health screenings, health education, eligibility, and enrollment assistance all at once.
Services Available:
Eligibility & Enrollment

Medi-Cal
Covered CA
CalFresh
SDG&E Care Discount

Resource Fairs
Homeless Outreach
Financial Education
La Maestra also hosts on-site monthly health fairs for homeless individuals and their families. The Recovery Resource Fair provides free health and dental screenings, chronic care, flu-shots, preventive care, mental health screenings, Medi-Cal application assistance, imaging services, mammograms, and pharmacy services. This event takes place on the last Wednesday of every month at 4159 Fairmount Ave. San Diego, CA, 92105.
La Maestra's Community Health Access Department continues to serve our patients and community during the COVID-19 pandemic.
We are also available for telephonic services at (619) 269-1254.
Our offices are open Monday- Friday, from 8:30 am – 5:00 p.m. at 4159 Fairmount Ave. San Diego, CA 92105