Corinne Hanson, Chief Development Officer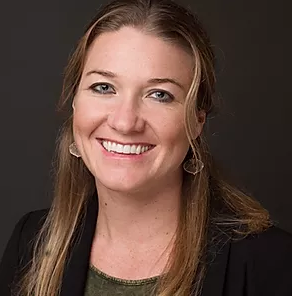 Corinne Knutson has served as the Chief Development Officer since December 2013. Since her start date, Corinne and her team have secured more than $21 million in federal, city and private foundation funding for the organization. In 2014, the team was able to obtain $3 million in funding. The following year the development team was responsible for a 98.9 percent increase in funding and has been able to maintain annual fundraising efforts in the $6 to $7 million range annually.
At La Maestra, Corinne is responsible for a team of grant writers. She works collaboratively with her staff and various health center managers, directors, and the executive team to research possible funding opportunities, design programs, and obtain financing for these programs and services. Once funding is secured, Corinne works with staff and consultants
to implement and execute these programs and capital improvement projects. Corinne obtained a Bachelors of Art in journalism from the University of Hawaii at Manoa in 2005, and she began her career as a nonprofit grant writer in 2007. She has worked at several national and international nonprofit agencies including The Nature Conservancy of Hawaii and SeaWeb, a global, ocean conservation organization. As a person with Type I diabetes, Corinne is passionate about improving access to primary care, specialty care, and needed social services for all individuals. Corinne loves working at an FQHC, and she specializes in obtaining Health Resources and Services Administration (HRSA) New Access Point (NAP) and Service Area Competition (SAC) funding. In her spare time, Corinne enjoys sailing and long distance running. She is a marathon runner and grew up on a sailboat in Hawaii. At the moment, Corinne has two twin girls: Alanna and Erika.