Cynthia Kaser, Chief Community Development Program Officer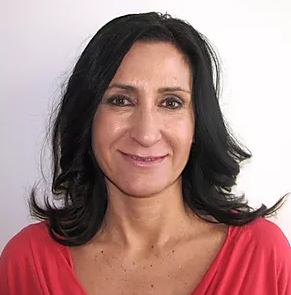 Cynthia Kaser has been with La Maestra for over a decade in various capacities, now serves as the organization's Chief of Community Development Programs- Social Determinants of Health Officer.
Ms. Kaser oversees, the Community Health Access Department, Homeless Outreach, Re-Entry "warm transition" Custody to Community Program, and the Mobile Medical Units.
Prior, Ms. Kaser worked directly for the San Diego County Sheriff's Department for 13 years as a Sheriff's Operations Supervisor.
Under Ms. Kaser's leadership, the Mobile Medical Clinic expanded medical services to those incarcerated and responded to the CA Southern Border Migrant crisis, the Community Engagement Department was developed to oversee and expand the Re-entry Program as it assist individuals transitioning from State and County custody to community, the Homeless Outreach Team was developed to assist our most vulnerable population by connecting them to immediate medical services, resources, connections to support programs, housing resources, expanded partnerships with local law enforcement, and the Community Health Access team developed new programs to improve the quality of life for seniors, increase financial literacy awareness, revamp the Garden of Life, expanded the Walking Club to include a Provider and support from health plans, social media team is added to promote all Circle of Care services, monitor and respond to social media inquiries and increase views, likes, and followers.