La Maestra Community Supports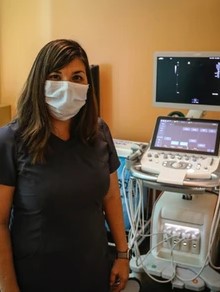 •La Maestra provides 4 Community Supports internally.
Housing Transition Navigation Services
Housing Deposits
Housing Tenancy and Sustaining Services
Asthma Remediation
•Community Supports are Medi-Cal Health Plans coverage for certain community based services and supports that address health-related social needs.
•Community Supports can be provided by your health plan when referred by La Maestra as part of ECM comprehensive wraparound services to address social health needs.
•La Maestra offers 10 Community Supports externally:
Meals/Medically Tailored Meals/Medically
Supportive Foods
Nursing Facility Transition/Diversion to
Assisted Living Facilities
Day Habilitation Programs,
Recuperative Care (Medical Respite)
Respite Services
Short-Term Post-Hospitalization Housing,
Community Transition Services/Nursing
Facility Transition to a Home,
Personal Care and Homemaker Services
Sobering Centers
Environmental Accessibility Adaptations
(Home Modifications),