Pharmacy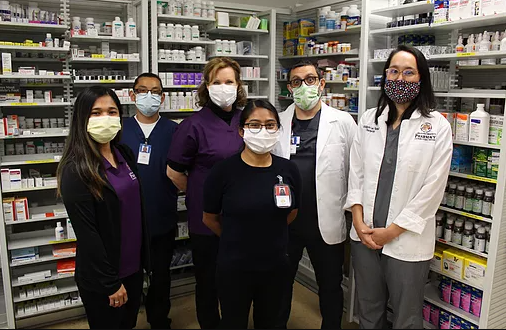 At La Maestra, our facilities are equipped with onsite pharmacies that provide a full range of prescriptions. We use state-of-the-art automation technology to ensure accurate medication distribution. This means that our pharmacists focus on answering relevant questions, ultimately supporting and educating our patients at the same time. Patients who utilize the in-house pharmacy can take advantage of convenient and free daily delivery services on weekdays. Patients who qualify for the sliding fee and homeless program can receive low to no-cost medications.
The pharmacy participates in the 340B program and is constantly working to improve access to care for all patients by participating in programs such as those offered by NeedyMeds, which covers the cost of medication for low-income individuals. This includes medication deliveries right to your home.
Please call 619-564-7013 to schedule an in-person appointment with one of our pharmacists.
M-F: 8:30AM – 5:30PM
Lunch 1:00PM – 1:30PM.
Saturday: 8:45AM – 1:00PM
Sunday: Closed