La Maestra School-Based Clinics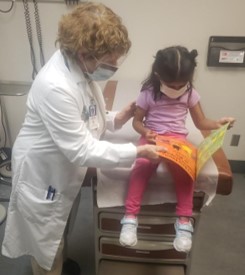 La Maestra's Circle of Care is ever present in all we do at our SBHCs and is part of La Maestra's contribution to lift up the community
School-Based Health Centers (SBHCs) are a unique health care model for comprehensive physical, mental and preventive health services provided to youth and adolescents either within a school or on school property. With easy access to health care in a school setting, SBHCs reduce barriers such as cost, transportation, and concerns surrounding confidentiality that often keep children and youth from seeking the health services they need. SBHCs provide a full range of physical, mental and preventative health services to all students, regardless of their ability to pay.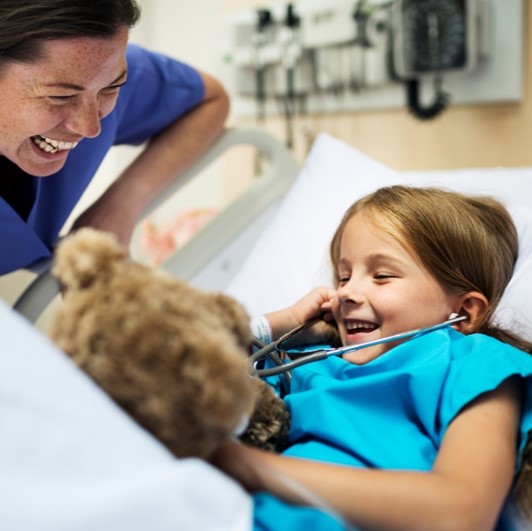 La Maestra SBHC Services:
Routine physicals, well-child exams, and sports exams
Vaccination administration
Integrated Behavioral Health
Family Planning
Reproductive health service provision
Case Management/Service Referral
Food Pantry
Sick Visits
Telemedicine
Medi-Cal enrollment
Help students find social supports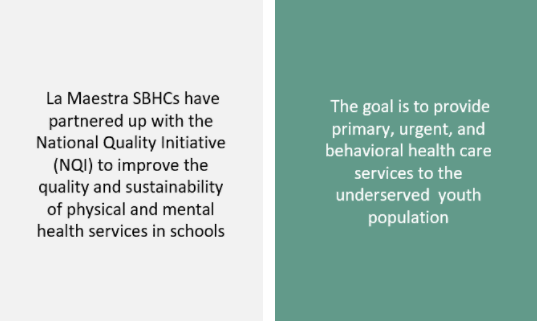 Please call La Maestra's main line at (619) 280-4213 to get more information about our School-based Clinics.
Hours Monday-Friday 8am-5pm Saturday 8am-2pm.