Translation and Interpretation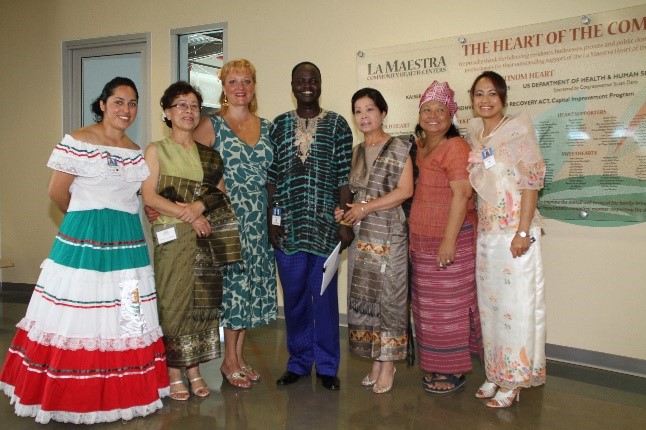 La Maestra is dedicated to its mission of providing quality health care and education, and improving the overall wellbeing of the family through culturally competent care. We at La Maestra have a team of professionals on-site from over 30 culturally diverse populations, which allows us to offer care in a manner that is respectful to your way of life and in a language that you understand best.
La Maestra prides itself on the high degree of cultural and linguistic competence it brings to all of its programs and services. Patients needing translation and interpretation services are provided assistance from a medically-trained cultural liaison who consist of medical and dental assistants, health educators, case managers, outreach workers, billers, and other relevant support staff who in addition to their medical training also take competency training focused on community values, culture, and diversity of the communities served.
With its roots in immigrant and refugee social services, La Maestra is uniquely placed to assist populations with health care and ancillary services while also assisting the target population in the broader task of gaining a sense of place in the United States and building a better life for themselves and their families. Today, La Maestra's more than 500 full and part time staff members speak 28 different languages and dialects. This bilateral communication facilitates La Maestra's ability to respond quickly and effectively to community needs. Additionally, La Maestra recruits and trains volunteer lay community health workers known as promotoras who speak English, Spanish, Somali, Karen, Laotian, Nuer, Vietnamese, Arabic, and Burmese.
Please call La Maestra's main line at (619) 280-4213 to get more information about our translation and interpretation services.
If you prefer assistance in a language other than English, please let us know when you call our line, so that we can provide you with the best support.
Hours Monday-Friday 8am-5pm Saturday 8am-2pm.
.