Walk-in Clinic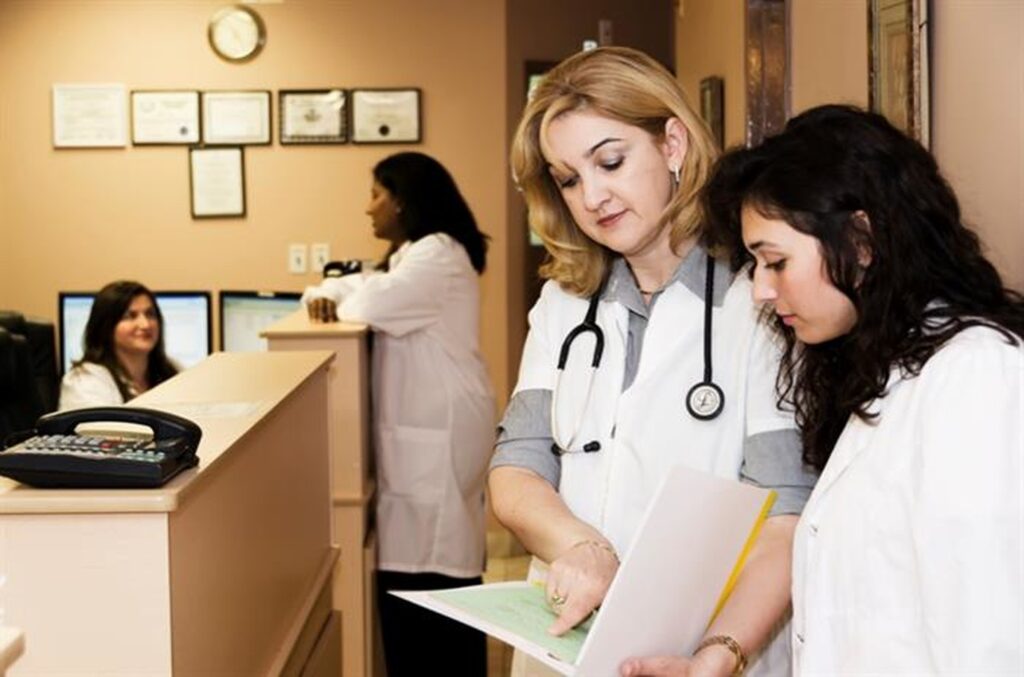 In order to keep up with the significant demand for primary care services, La Maestra has a walk-in clinic on the first floor of the main clinic in City Heights. With seven exam rooms and a multi-disciplinary team of physician assistants, triage nurses, and medical assistants, La Maestra's walk-in clinic offers immediate care on a first come, first served basis for patients who are unable to make an appointment due to work schedules, family commitments, etc.
The clinic regularly provides services for minor injuries and illnesses like flu or cold treatment, strep throat, cuts, or skin conditions, as well as services like immunizations, physicals, and health screenings.
The walk-in clinic is not an urgent care clinic or emergency room. Patients experiencing an injury or illness where the symptoms may be life threatening, should call 9-1-1 and be seen at the nearest emergency room. For all life-threatening emergencies, the La Maestra's walk-in facility will not be able to provide care and staff will call emergency medical services. However, a triage nurse is on staff at La Maestra and will be able to assist patients at the walk-in clinic for non-emergency services and to provide care to those that have more urgent issues as quickly as possible. Additionally, transportation can be provided to all patients as needed to and from the clinic site.
La Maestra Family Walk-In Clinic Location & Hours 4060 Fairmount Avenue, San Diego, CA 92105
Hours of Operation: Monday – Friday 8:30 a.m. – 6:00 p.m.
Saturday 9:00 a.m. – 2:00 p.m.
Phone: 619-255-9155