Zeyad Elia, RPh, MS | Director of Pharmacy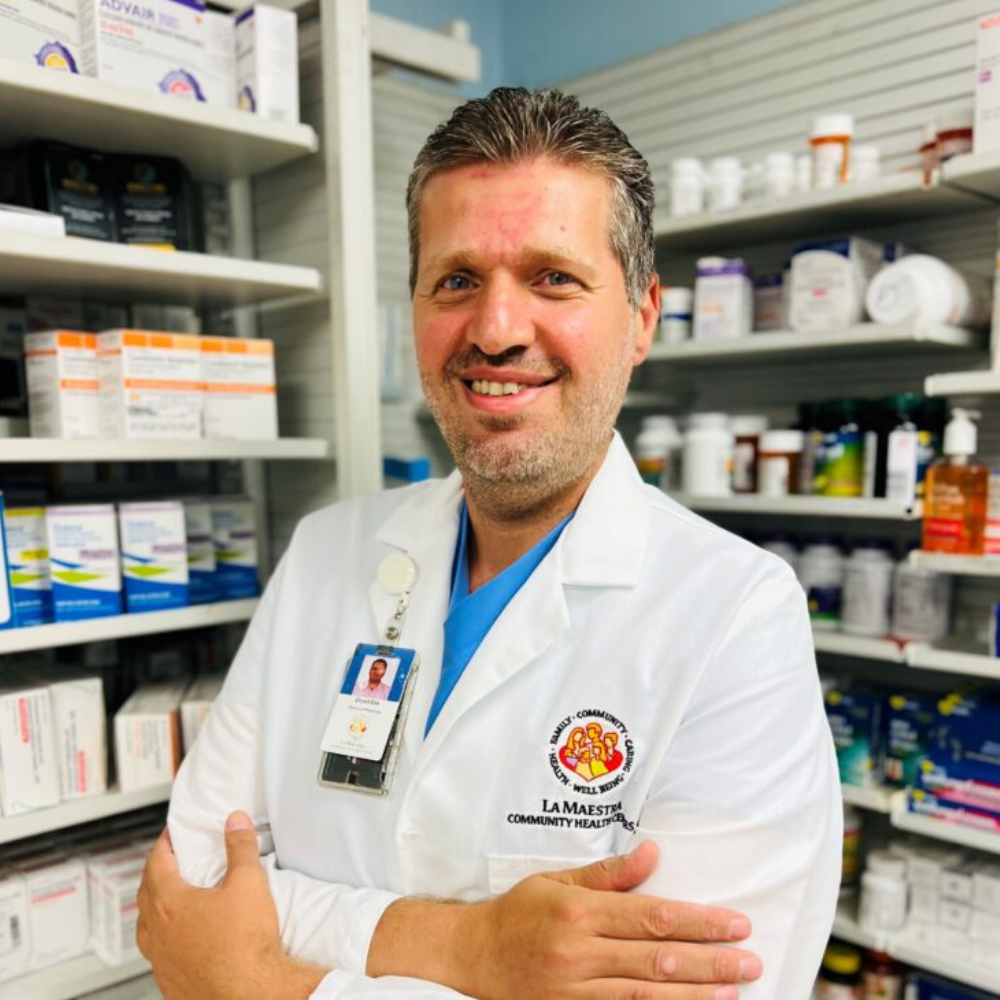 Zeyad Elia serves as the Director of Pharmacy at La Maestra Community Health Centers, where he leverages his 24 years of diverse experience in pharmacy to make a significant impact. His journey in the pharmaceutical field began with a Master's degree in Pharmacy Science from the University of Baghdad in 1999. Throughout his career, Zeyad has held pivotal roles as a board inspector, pharmacy manager, pharmaceutical industry manager, and medical representative, gaining valuable insights from his work in various countries like Iraq, Jordan, Syria, the UAE, and Malaysia.
As the Director of Pharmacy, Zeyad's leadership has helped to shape progressive pharmacy services. His vision led to the improvement of local home delivery prescription services, benefiting 29 zip codes in San Diego County and ensuring improved access to medications for numerous patients.
Additionally, he improved in-house discount prescription programs tailored for San Diego's uninsured and underinsured population, making healthcare more affordable and accessible for those in need. Zeyad's commitment to patient well-being is evident through his contribution to clinical pharmacy services, which includes active pharmacy engagement in diabetes management and medication therapy management.
Zeyad finds solace in his family's company, enjoys Korean BBQ, and passionately dedicates his free time to following soccer. Zeyad Elia's dedication to advancing pharmacy services and improving patient care has left an indelible mark on La Maestra and the communities it serves. His leadership inspires positive change in the healthcare landscape, making him a valued asset to the organization.